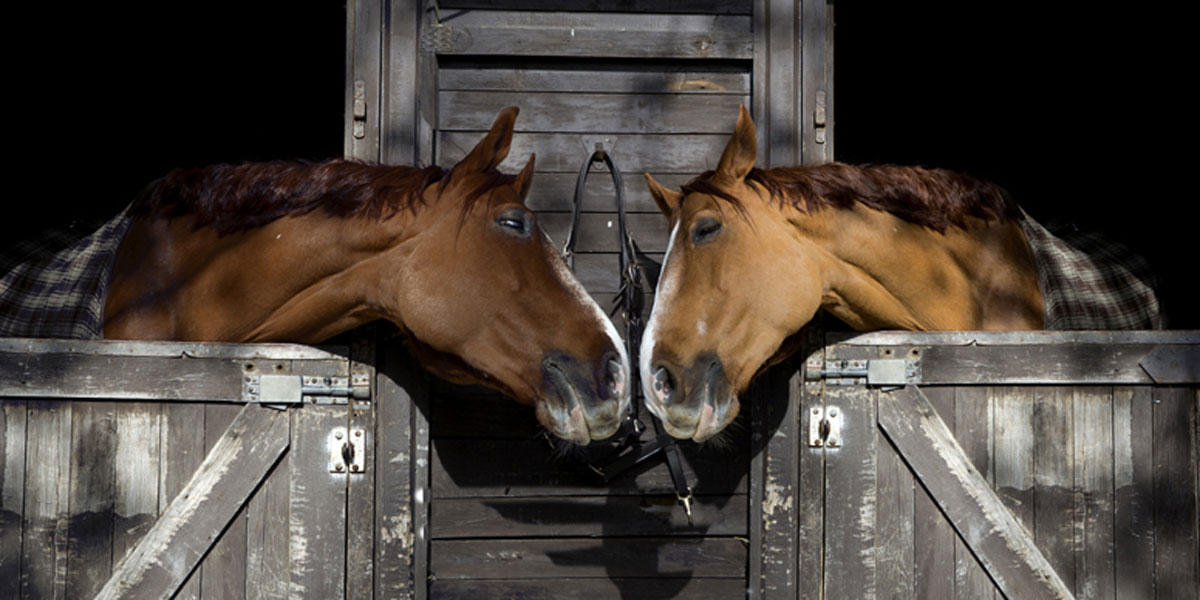 Equine
The PiezoWave² Vet is the only ESWT system with the power and therapeutic depth to effectively treat the complete equine back, including the Sacro-iIliac Joint. Piezowave technology has rewritten the formula for customized, effective, comfortable and cost effective application of Shockwave Therapy.

Advantages of the
PiezoWave² Equine System
The cost of operation is over 10x less expensive than any of the other ESWT systems available.
The cost of daily operation of the PiezoWave2 Vet is effectively 0$. This allows the therapist to treat multiple areas with the amount of energy that the injuries require. The freedom from cumulative operating expense allows for a more complete, comprehensive therapeutic experience.
The comfort level of the treatment is significantly greater than any of the traditional mechanical ESWT systems. This allows the therapist to locate the areas of significance, often without the use tranquilizers.
The Wolf Linear Energy Source allows for a wide delivery pattern ideal for many anatomical tendinous and ligamentous structures. Only the PiezoWave² Vet offers this unique ESWT energy delivery system.
"I have been very pleased with the results I have seen on my equine patients with the PiezoWave unit! It has been especially helpful for relieving secondary muscle pain and allows my patients to get back to their jobs more quickly and feeling better than ever. Coupled with its ease of use, I am routinely grateful that I added this unit to my practice."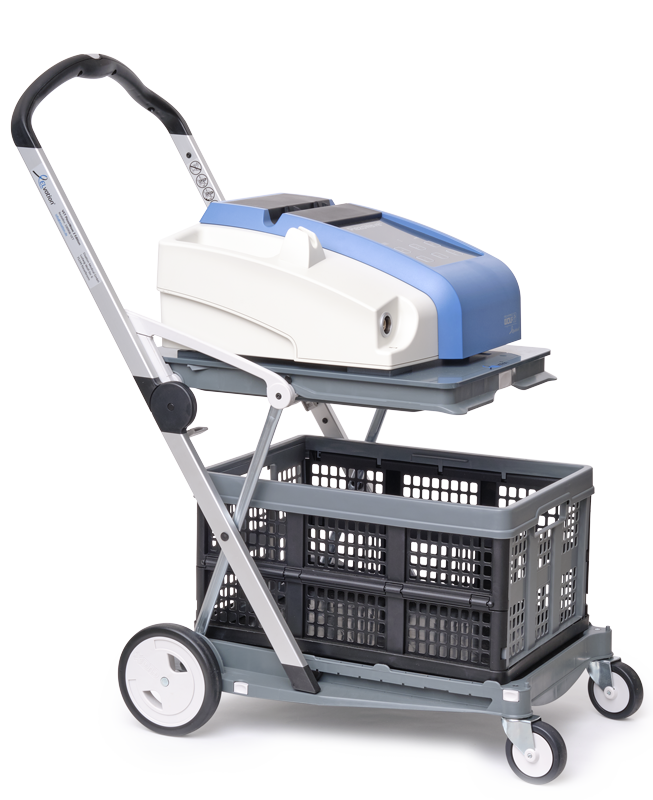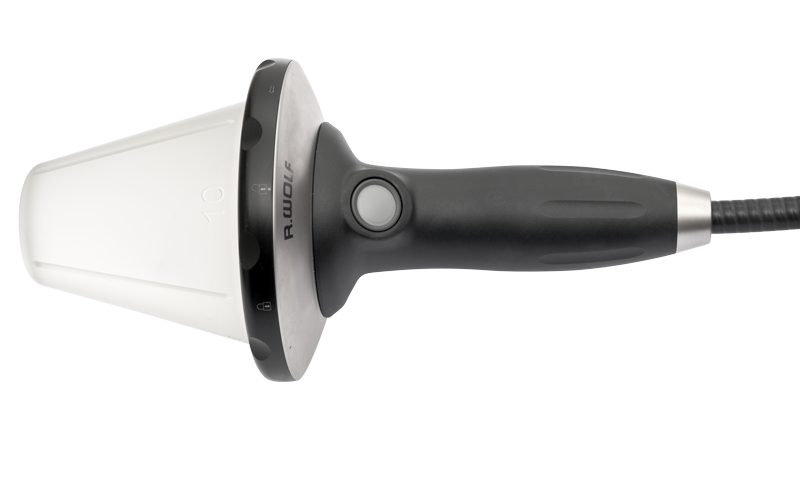 PiezoWave² Vet
Equine System
Indications for ESWT in large animals
Localization of pain points
Myofascial pain syndrome
Myogelosis/muscle strain
Massage after strain
Insertion desmopathy
Tendinopathy
Sesamoiditis
Calcifications
Degenerative joint disease
Pseudarthrosis
Periosteal reaction
etc.
What does this Bundle Include?
PW² Control unit
PW² Cart
Therapy source VET F10G10 100 mm hand activated
Vet Gel Pad Set F10G10
Foot switch
Technical specifications
External power supply: 220–240 VAC / 50–60 Hz
Noise level: 65 dB(A)
Classification: 93/42 EEC class IIb product
Technical specifications for therapy source
Energy flux density: 0.01–0.32 mJ/mm²
Intensity level: 20 levels
Maximum 100 mm penetration depth (center)
Maximum 172 mm penetration depth (5MPa distal zone)
Maintenance
The unit requires very little maintenance. To maximize your product's lifespan, we recommend the following:
Control unit
In the EU, an annual safety inspection is mandatory. The safety inspection should be combined with a functional check carried out by a maintenance engineer.
Therapy source
The therapy source has a guaranteed lifespan of 5 million shockwave pulses and/or 2 years. A functional check carried out by a maintenance engineer is recommended at the end of this period.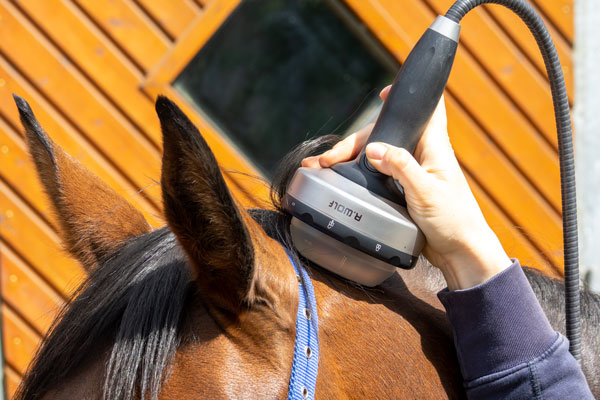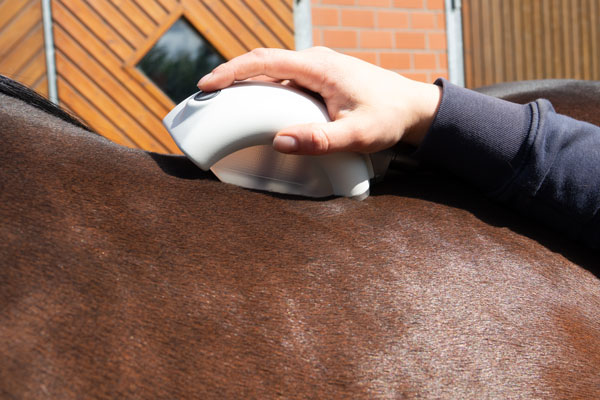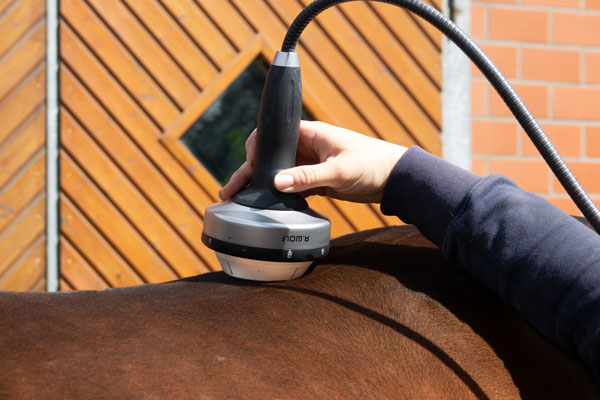 Modern Shockwave is Here!
Delivering therapy where it's needed is simple, inexpensive and more effective without sedation. Now is the time to add this technology to your small animal and/or equine rehabilitation tool box and offer a powerful and versatile rehabilitation therapy to  your clients.
"Our results have been remarkable.
Especially with stifles, hips and elbows."
"The PiezoWave² Vet is the single most versatile therapeutic modality in Equine physical therapy and rehabilitation with Class IV Laser a distant second. "
"We've used the PiezoWave² for numerous bone healing treatments and non unions. Nothing beats it at killing trigger points. I also use it on dogs before chiropractic adjustments as it makes it less painful."